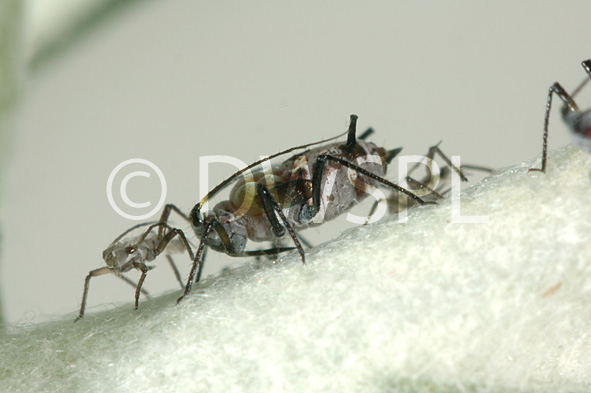 This image is of:
GROUP OF APHIDS (MACROSIPHONIELLA ABSINTHII) ON A CURRY PLANT (HELICHRYSUM SEROTINUM) LEAVES

Reference Number: 108949

About Image & Pricing:
© Rights Managed Image (RM). Email info@dwpicture.com.au for quote, permission and high resolution scan. Not quite the right shot? Try www.holt-studios.co.uk and order any of these images through us.

Photographer:
© DWSPL/N.Cattlin (HR362/RM)



Keywords:
Pest, Pests, Arthropod, Arthropods, insecta, insect, insects, plant pest, plant pests, aphid, aphids, aphididae, macrosiphoniella, absinthii, macrosiphoniella absinthii, curry plant, curry plants, helichrysum, serotinum, helichrysum serotinum.