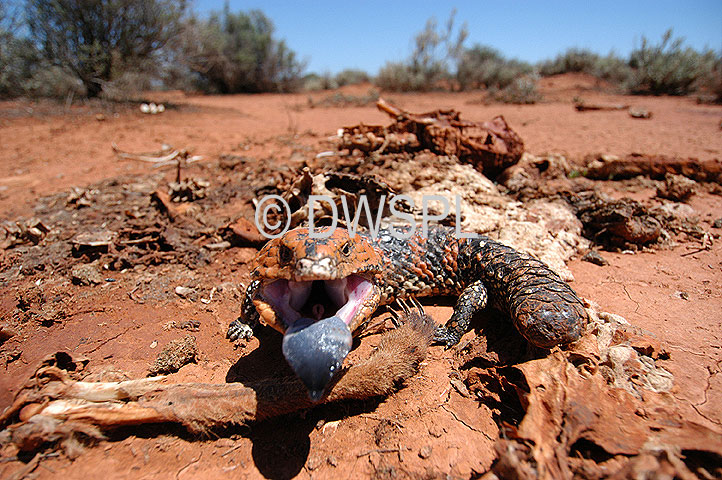 This image is of:
A ROYALTY FREE IMAGE OF: SHINGLEBACK (TRACHYDOSAURUS RUSOSUS) ALSO KNOWN AS BOBTAIL, BOB-TAILED GOANNA OR SLEEPY LIZARD, WESTERN AUSTRALIA

Reference Number: 42874

About Image & Pricing:
Royalty Free Image. Rates: Web & Mobile $65 for 72 dpi file, $150 for 3 mb file, $350 for 12 mb file. Larger file size, price to be negotiated.

Photographer:
A Royalty Free Image for unlimited commercial and editorial use © DWSP/S.Sadler (HR/RF)



Keywords:
Animal, animals, australian, reptile, reptiles, australian reptile, australina reptiles, skink, skinks, bobtail, bobtail lizard, bobtail lizards, bob-tail lizard, bob-tail lizards, bobtail goanna, bobtail goannas, bob-tail goanna, bob-tail goannas, shingleback, shinglebacks, shingleback lizard, shingleback lizards, sleepy lizard, sleepy lizards, stump-tailed, stump-tailed lizard, stump-tailed lizards, boggi, pine cone lizard, pine cone lizards, tiliqua, trachydosaurus, rugosus, trachydosaurus rugosus, Australia.