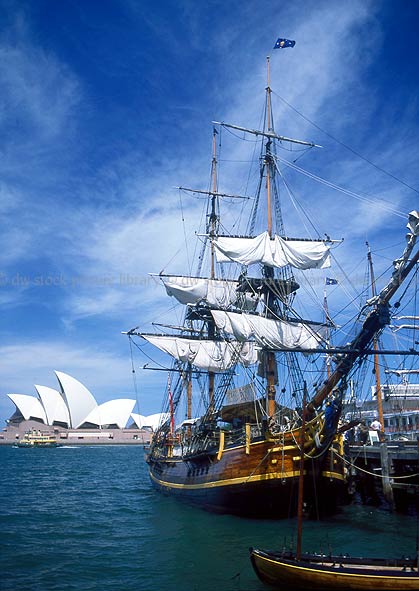 This image is of:
SYDNEY OPERA HOUSE WITH REPLICA OF THE HMS BOUNTY IN THE FOREGROUND, NSW, AUSTRALIA

Reference Number: 13780

About Image & Pricing:
Rights Managed Image (RM). Email info@dwpicture.com.au for quote, permission and high resolution scan.

Photographer:
© DWSPL/Colin Wilson (HR65/RM)



Keywords:
Australia, New South Wales, Sydney, Sydney Harbour, Sydney Harbor, Sydney Opera House, Architecture, Joern Utzon, opera house, bounty, hms bounty, the bounty, cloud, clouds, sky, skies, sky scenes, ship, ships, sailing ship, sailing ships, early sailing ship, early sailing ships.